Technical Management
Several years of experience as technical director and member of the company management team.
Establishing long-lasting efficient, technical teams strongly depends on the selection and development of the software developers.
Both the support from the inception of a startup (possibly as co-founder) or as the (interim) CTO are possible.
Entrepreneurial Thinking
(Co-)founder of several companies.
The success of a company is not only based on technical or leadership competencies, but also on entrepreneurial thinking.
As a (co-)founder and longtime managing partner of several companies, it is self-evident to think and act on behalf of the company.
Digitalization & Outsourcing
Realignment of business processes.
Digitalization is changing processes and new solutions need to be developed. Outsourcing can supplement internal resources, even in the short term, and reduce costs.
Through existing business relationships, reliable outsourcing partners can be recommended as well, if needed.
Software Architect
Hands-on experience as a software architect and developer.
The guidance of a technical team is only possible if the person in charge has enough "hands-on" experience himself.
Having managed many projects in client, web, app (Android, iOS) and cloud (AWS, Azure) development for a wide range of business needs, a wealth of experience can be drawn upon.
Extensive Experience
> 0 Years Leadership
as Entrepreneur

as Technical Director

(CTO)
> 0 Years Work Experience
as Developer
as Software Architect
as Project Manager
as Scrum Master
> 0 Completed Projects
in Publishing

and many other

industries
3Q Mediem GmbH
Siemensstraße 3
84478 Waldkraiburg
AD ON Multimedia Advertising GmbH
Stephensonstraße 16
14482 Potsdam
Apollo Medien GmbH
Emil-Hoffmann-Straße 1
50996 Köln

Baron Consult
Volker Baron
Haydnstraße 2
80336 München

Covus GmbH
Schwedter Straße 263
10119 Berlin
Ecoom Ltd.
Oehlertplatz 16
12169 Berlin

FLIGHTSIMTECH GmbH
Knausstraße 3
14193 Berlin
Flugschule Eirenschmalz
Eirenschmalz Objekt e. K.
Altenstadter Straße 4
86987 Schwabsoien

Freemium GmbH
Schwedter Straße 9a
10119 Berlin
FTD Consulting
Alexander Schaffler
Gabelsbergerstraße 48
80333 München
Gisela-Gymnasium München
Arcisstraße 65
80801 München

GoButler GmbH
Stralauer Allee 9
10245 Berlin
GROSSWEBER
Groß, Weber & Partner
Erich-Zeigner-Allee 69-73
04229 Leipzig
Hochschule für Philosophie München
Kaulbachstraße 31a
80539 München

IDS Vida GmbH & Co. KG
Siedlerstraße 48
71126 Gäufelden

Intel GmbH
Dornacher Straße 1
85622 Feldkirchen
Kaiser Reha
Thomas Ketterer
Herzogstraße 44
80803 München
Lapixa GmbH
Pappelallee 78-79
10437 Berlin

LUCANO LED-Leuchttechnik GmbH
Sieboldstraße 7
97688 Bad Kissingen

omnitech Handels- und Finanzvermittlungs GmbH
Altkoenigstraße 19
61169 Friedberg

PallySoft Marketing GmbH
Kastanienallee 88
10435 Berlin

ProSim Aviation Research B. V.
Rotterdamseweg 388D
2629 HG Delft, Netherlands

redgator UG
Zobelweg 3d
22159 Hamburg

RSC - Retail, Service, Consulting
Stralsunder Kehre 6b
24558 Henstedt-Ulzburg

SYBEX-Verlags- und Vertriebs-GmbH
Emil-Hoffmann-Straße 1
50996 Köln

VOELKL Rechtsanwalts- gesellschaft mbH
Widenmayerstraße 18
80538 München

Wonderize GmbH
Schwedter Straße 9a
10119 Berlin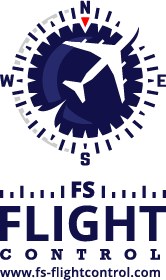 FS-FlightControl
Instructor Operator Station
Comprehensive control software for flight simulators to be used in pilot training.
Used during my own training as a private pilot, FS-FlightControl is now being utilized in over 120 countries by both individuals as well as in commercial simulators, some of which are certified, as part of their pilot training.
Product website of FS-FlightControl: www.fs-flightcontrol.com

Collection of 40 small B2C software tools for Windows.
Many of these were originally designed in cooperation with a publishing company mainly for the retail market, but some are still very popular with users in direct online sales today.
Website of AB-Tools GmbH: www.ab-tools.com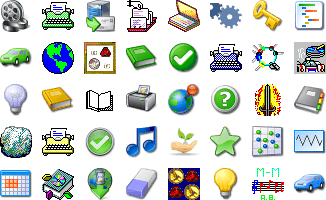 Online recording system for managing working time accounts.
Besides the main product AB-WorkingTime, the inventory management solution AB-Inventory as well as some web services are offered.
Website of AB-Soft GmbH: www.ab-soft.de
Contact
AB-SoftCon.net
Andreas Breitschopp
Software Consulting
and Development
Marsstraße 78
80335 München
Germany
Phone: +49 89 38898588
Fax: +49 89 38898589